PRINTING YOUR IMAGES / IMPRIMER VOS IMAGES
DIGITAL IMAGES / IMAGES DIGITALES

Digital images will not last for ever which is why for archival purposes, we advise clients to print the images. Prints can be re-scanned but once digital images become corrupted either on an external disc or on your computer, it is impossible to get them back. So, please print for pleasure and print for posterity ! Here is an article which explains the back. So, please print for pleasure and print for posterity ! Here is an article which explains this very well.
Dangers of not printing your pictures.
Nous savons que les images digitales ont une durée de vie limitée, une fois une qu'une image est corrompue, vous ne le pourrez plus la trouver. Si vous avez imprimé la photo, vous pourriez toujours la scanner. Donc nous vous conseillons vivement d'imprimer vos images pour en profiter et avoir des albums à passer à vos enfants un jour. (Les images digitales pourraient être supprimées un jour en accident!)
Do you realise the benefits of printing these images of your children and hanging them on the wall?
Vous rendez-vous compte des avantages d'imprimer ces images de vos enfants et de les accrocher au mur?
PRINTING ALBUMS / IMPRIMEZ VOS IMAGES DANS LES ALBUMS


LUXURY ALBUMS from GRAPHISTUDIO ITALY
I offer these beautiful albums which are hand-made in Italy and only available to professional photographers.
The type of paper, the color and texture of covers, the color of the ribbons can all be customised to suit your taste. There are
multiple varieties of textures that are similar to leather, which is also a possibility.
The image above is from a Young Album, you can take a closer look at this YOUNG ALBUM made from a boudoir
shoot. Graphistudio albums are widely used for Wedding photography but are also suitable for Portraits, Boudoir and
Baby and Family photography. For baby and family photography, the GOBOOK and the BABYBook are perfect.
When you print albums and prints with me, the corresponding digitals are gifted to you at the same size as you print.
Je vous offre ces beaux albums qui sont fabriqué en Italie à la main. Vous pouvez personnaliser le type de papier, la
couleur et la texture des couvertures, la couleur des rubans. Il existe de nombreuses variétés de textures qui sont
semblables à du cuir, qui est également une possibilité. Pour plus d'informations en français.
Vos digitals (au même taille) sont offertes quand vous commandez les tirages/albums avec moi.

Voici un exemple d'un YOUNG ALBUM fait pour une séance de boudoir, ils sont largement utilisés pour la
photographie de mariage, mais sont également appropriés pour les portraits et la photographie boudoir. Pour les photos
de bébés et des familles, il y a le GOBOOK et le BABYBOOK.
PRIMO BOOK (no extras or box): 20 x 30 cm minimum 100 pages: 650 CHF

(Pages are printed on both sides of the paper), Separate box costs: 120 CHF
YOUNG BOOK: has attached box cover, 25 x 35 cm 50 pages: 750 CHF
100 pages: 1,200 CHF
(Minimum 30 pages) 20 x 30 cm 50 pages: 750 CHF
100 pages: 1,000 CHF
GO BOOK: 20x20/20x30/25x25/20x20cm min. 20 pages: 649 CHF
25x35/35x25/30x30cm min. 20 pages: 749 CHF
GO BOX: 20x20/20x30/25x25/20x20cm with transparent Lid add 263 CHF
25x35/35x25/30x30cm with semi-transparent Lid add 263 CHF
Here is a very beautiful example of a Go Book.
BABY BOOK: Comes with a Box. Min 20 pgs Max 40 pgs 20 x 20 cm 20 pages: 349 CHF
10% off for a 2nd copy of the same Baby Book & 20% off the 2nd identical copy of a Go Book, great for the grandparents.
Choice of different kinds of paper available, for lamination,add 4%, for gloss or satin, add 8% for metallic paper,

which is automatically laminated. I have examples of all the papers and the colors for the book and the ribbon for
you to choose from.
If you would like to have more details, Young Book ici.
Matted prints
available in a customizable Graphistudio
Folio Box
Collections start at 1'590 CHF for 6 x 5''x7'' prints, 8 x 10'' matted, in an 11 x 14'' beautiful Italian made Eco Leather Folio Box. Corresponding digitals included.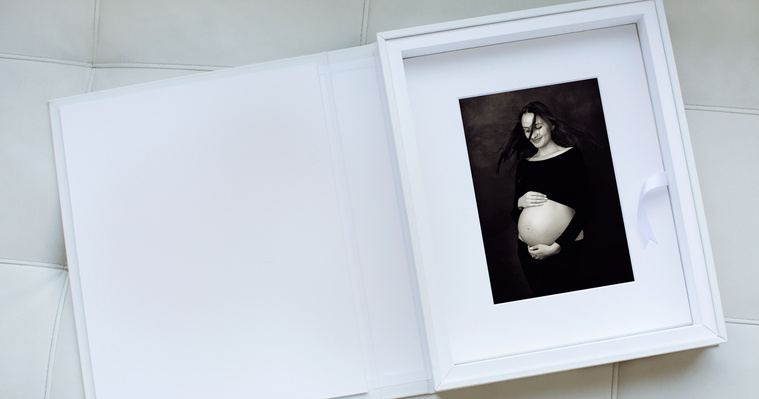 FRAMED FINE-ART PRINTS
Framed fine-art prints in simple slim silver, white or black frames with matts.
Tirages cadrés dans les passe-partouts dans les cadres blanc, argenté ou noir.
For 50 x 70 cm frames (cadres) with images of 40 x 50 cm cost: 520 CHF
For 40 x 50 cm frames (cadres) with images of 24 x 30 cm cost: 349 CHF
For 24 x 30 cm frames (cadres) with images of 13 x 18 cm cost: 235 CHF
PHOTOBLOCKS
Photowall N° 5
I have started to offer these beautiful photoblocks
which can be ordered singly or like this one shown
here, in 5 lovely sizes.
J'ai commencé à offrir ces beaux photoblocs collé sur
bois, étanche et résistante à la lumière, Ils peuvent être
commandé individuellement ou comme celui
montré ici, dans 5 belles tailles.
40 x 60 cm
40 x 40 cm
20 x 30 cm x 2
20 x 20 cm

Price/prix : 1'1569 CHF

vintage letter or sign costs 65 CHF
la lettre vintage ou signe coût 65 CHF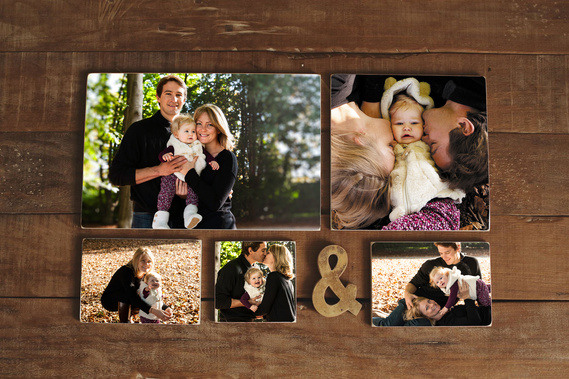 Round blocks/les photoblocks ronds:
20x20cm 199 CHF
40x40cm 519 CHF
60x60cm 869 CHF
Single blocks/les photoblocks simples:
10x15cm 128 CHF
13x18cm 152 CHF
20x30cm 192 CHF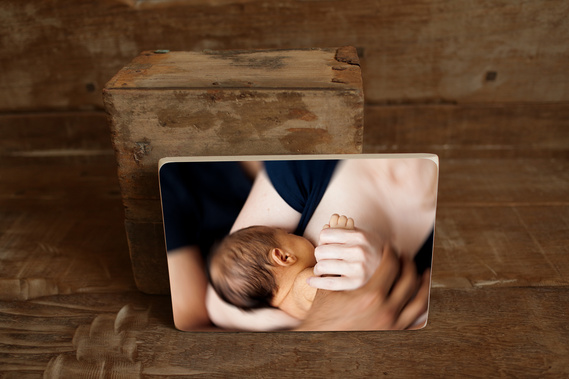 They are resistant to light and water and can stand up on their own. There are many possibilities which I can show you when you book your session with me.
Ils sont résistants à la lumière et de l'eau et peuvent se tenir debout toute seule. Il y a beaucoup de possibilités que je peux vous montrer lorsque vous réservez votre session avec moi.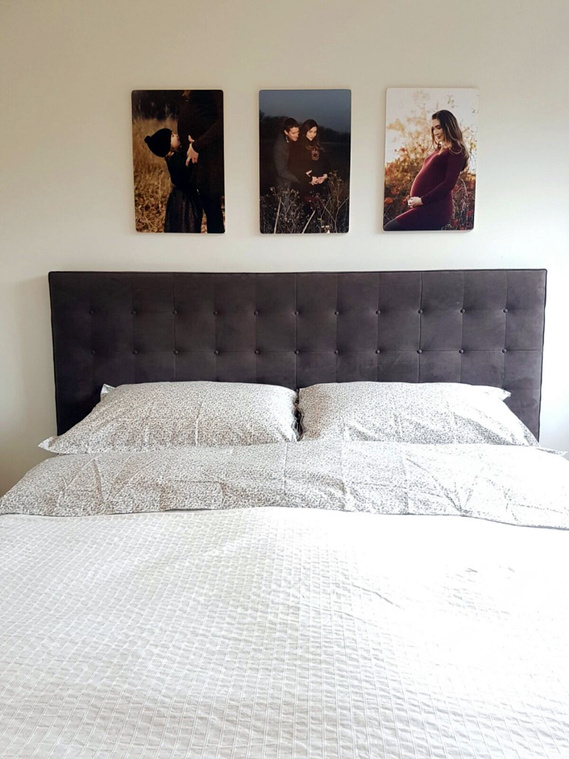 Planning where to hang your images
Before the actual shoot, we plan where you will want to display your images and then shoot with the space or spaces in mind. I will take photographs of your home in the areas you would like to hang your pictures (or you can do this with your smartphone) and then I will show you how the chosen size will look in your space.
It makes printing so much easier to plan!
(this is an iPhone photo taken by the client)